The 2nd F.I.C.B. International Wine Tasting and Rating Challenge will take place in Hungary from 23 to 26 May 2024 in the Budapest region, with a possible extension to the Eger and Tokai regions from 26 to 28 May 2024. It is organised by the Order of the Ladies of Pannonia, a member of the F.I.C.B., in the spirit of conviviality of our wine brotherhoods and of F.I.C.B.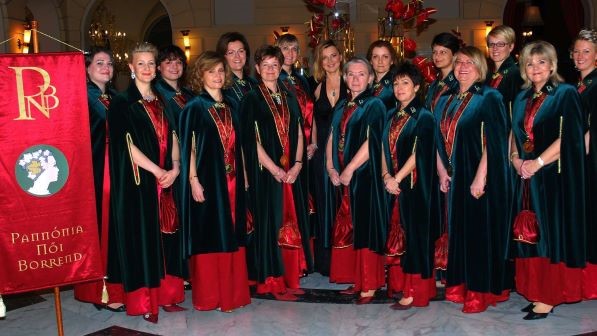 The programme is exceptional in terms of the places visited and the level of services offered. In addition to visits to emblematic Hungarian sites and vineyards and memorable wine and food experiences, it includes an individual competition for the blind recognition of grape varieties and appellations, as well as a collective rating of the wines served during the event, leading to the award of certificates.
To access the summary programme, click here
Click here for the general rules of the F.I.C.B. Challenge
The wines submitted for the tasting may be supplied by producers from regions in which F.I.C.B. members are located.
Click here for the terms of supply of wines for the Challeng
To access the registration site, click on the following link: https://ficbwinechallenge2024.hu
Note: This Challenge was initially scheduled for 2021, then postponed to 2022. Those who registered at the time have been reimbursed less €100 for administrative costs. This €100 will be deducted from the registration fees for the 2024 Challenge for those who, having registered for the initial Challenge, decide to take part on this new date.