On September 16, the Académie du Cep de Genève celebrated its 70th anniversary during its annual Chapter in the nearby wine village of Russin, where the 60th fête des vendanges was also held.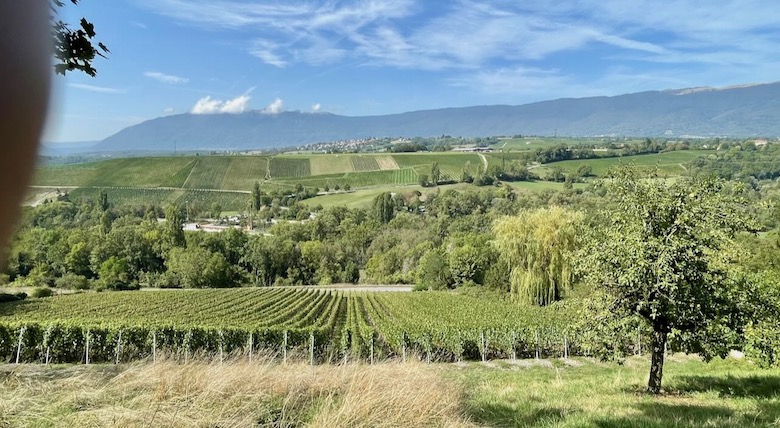 Today, this brotherhood brings together some 550 members "who, in a spirit of friendship and conviviality, celebrate wine".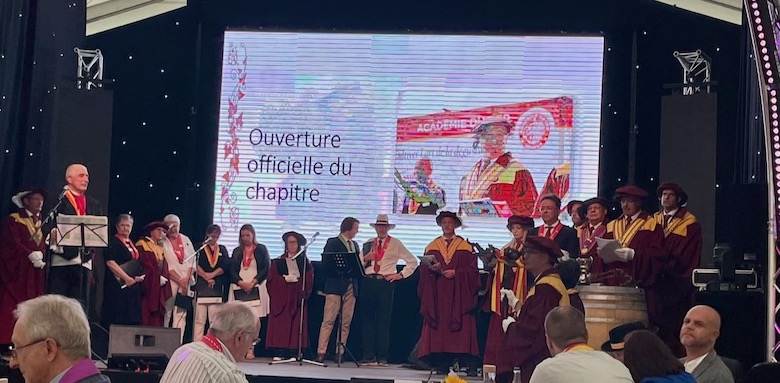 Our General Secretary Marc Lesk was invited to attend. He was able to appreciate the extent to which the brotherhood has established itself among winegrowers, elected representatives and wine lovers in general.
They are regularly invited to take part in grape variety recognition challenges, which enable them to move up the ranks.
Novices can become "Compagnons bons dégustateurs" if they manage to identify the grape varieties in three out of the five glasses presented to them at a tasting competition. A flawless performance in the competition leads directly to the rank of "Ecuyer"; if this is repeated three times, the member becomes a Chevalier, then Master Chevalier and so on.
During the Chapter, many members were inducted and promoted.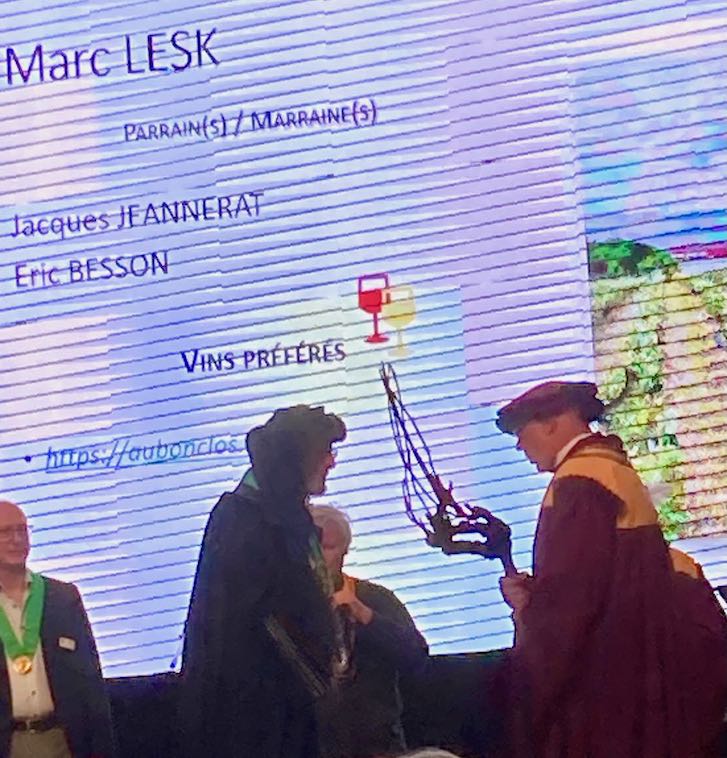 The Chapter was enlivened by the Académie du Cep choral ensemble, performing the Académie's own song under the guidance of its author, conductor Christophe Orsor.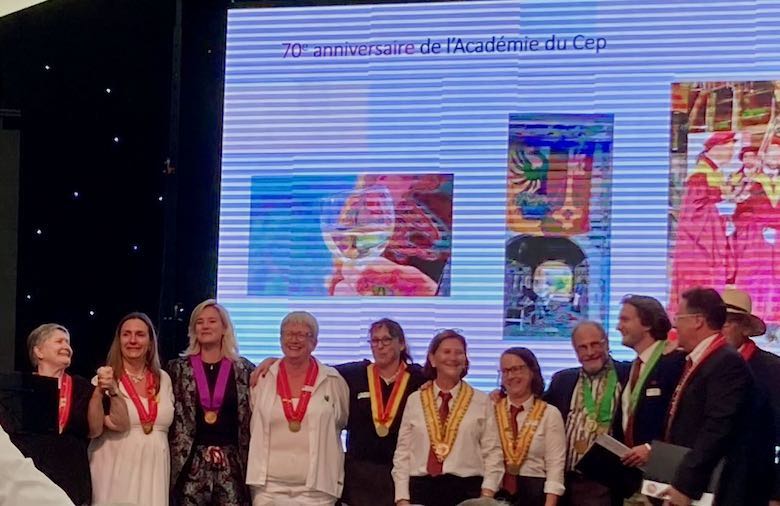 In Vino, in Vino, in Vino
In vino veritas
A Genève on dit que le bon vin est notre ami
Et nous serons toujours l'ami du bon vin
Refrain
Bois ce vin compagnon, fruit de la vigne
Et du travail des Hommes
Ô Genevois, soyons fiers et sans soucis
A l'eau de-là , je préfère le vin d'ici
Gloire à nos vignerons, à la vigne et aux raisins
Car ils nous procurent cet excellent vin
Refrain
A NOUS, A LA VIGNE ET AU VIN ! SANTE !
The meal, the festivities in the streets of Russin, and the aperitifs offered by the wine producers and local authorities, introduced visitors to the many crus of the Geneva Appellation (whites, reds, sparkling wines…), and to specialities such as the Longeole, an exceptional sausage.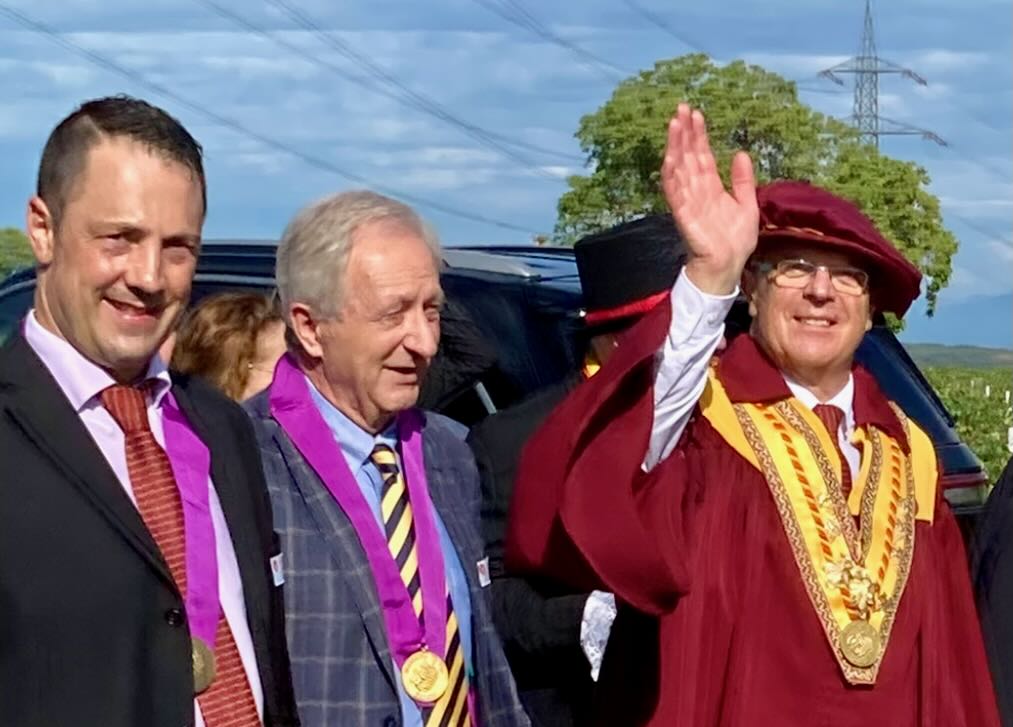 Friends of the Académie du Cep, of Russin and of the canton of Geneva, thank you for this wonderful festival!