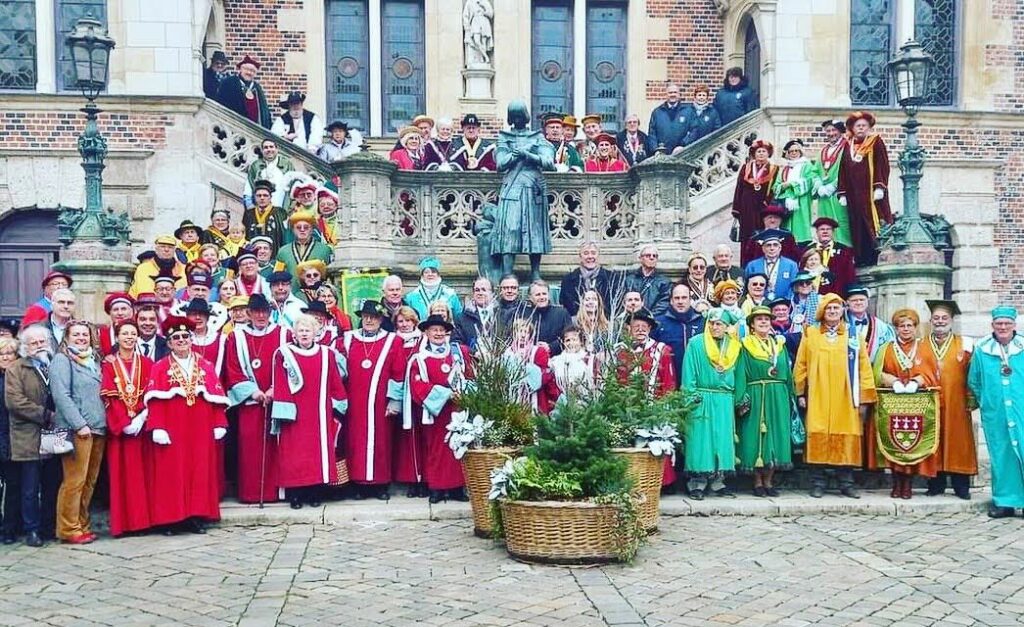 After two years of interruption Covid, the Œnogastronomic Brotherhood of the Wines AOC Orleans and AOC Orleans-Clery, created in 2002, held its 20th chapter at the auditorium of the Museum of Fine Arts in Orleans in the presence of the Grand Échevin of the Brotherhood Mr. Serge Grouard, Mayor of Orleans, President of the Metropolis – of Mr. Gérard Corgnac, Mayor of Cléry-Saint-André, and many other personalities.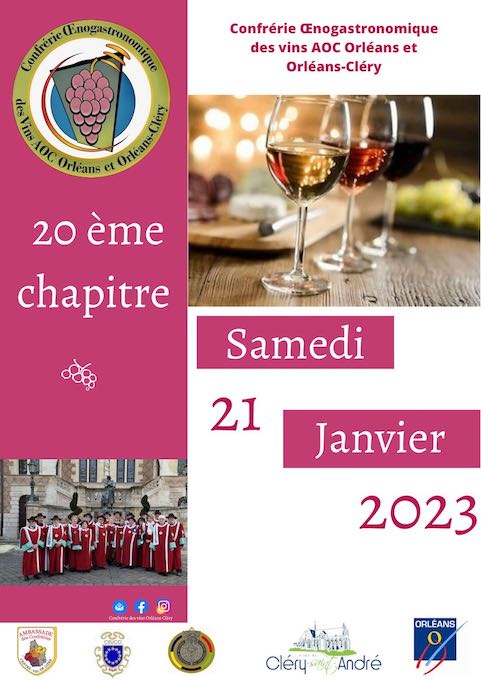 Eighteen notables, Sisters, Brothers including our treasurer Alain-Claude Huet representing President Alan Bryden, were inducted by Grand Maistre Alain Sénéchal, assisted by Honorary Grand Maistre Jean-François Pornin and Grand Argentière Pilar Sénéchal
After the reading of their resumes by their godparents, two new Grand Taste-vins: Mr. Éric Belouet and Mr. Norbert de Brezé, were inducted after taking the oath.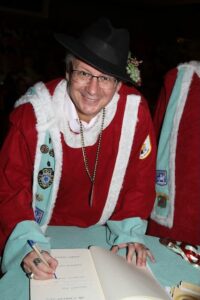 Eric Belouet signing
The participants from the forty or so wine and (Oeno)gastronomic brotherhoods, who came from all over France and Belgium, were received by the Mayor of Orléans at the Hôtel Groslot.
The Honorary Grand Maistre presented on behalf of Mr. Carlos Martin-Cosme, President of the European Council of Enogastronomic Brotherhoods (CEUCO) to Mr. Serge Grouard the Grand Prix "Aurum 2022" of Culture-Gastronomy awarded to the Loire Festival of Orléans.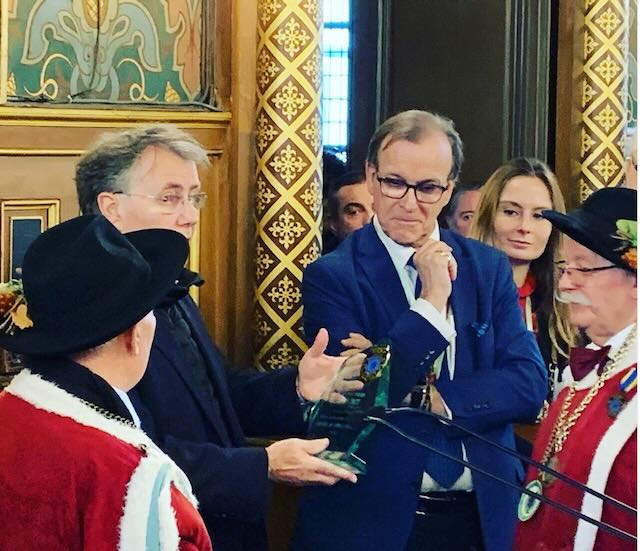 The gastronomic dinner with dance was held at La Chapelle Saint-Mesnin. All in lightness and finesse, the wine of the winemakers could be appreciated, accompanying dishes and meals throughout the meal.
Link to photos
https://www.instagram.com/confrerie_des_vins_aoc_orleans/