The aim of the guide is to encourage the wine brotherhoods to develop this new activity, which is part of their vocation to promote the culture and knowledge of wine. Enlightened wine lovers will thus be able to find within the brotherhoods not only the opportunity to share wine traditions and moments of conviviality, but also the possibility of improving and having their expertise in tasting recognized. In addition to the traditional induction ceremonies, associated chapters and harvest festivals, the brotherhoods will be able to expand their activities and attract new members.
The organization of blind recognition competitions according to a common scheme will allow emulation and exchange between the brotherhoods. This will enable them to better prepare their members to participate in blind tasting competitions, in particular the International Wine Tasting and Rating Challenge organized every two years by F.I.C.B., the next of which will take place in Hungary at the end of May 2024.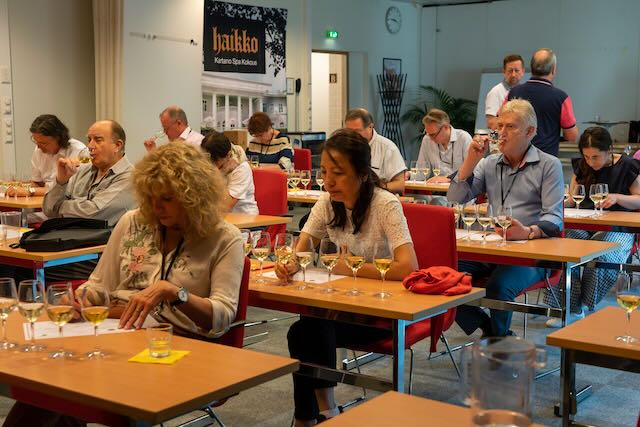 The guide was approved at the F.I.C.B. General Assembly on 4 February 2023. It should enable each wine brotherhood to draw up its own rules for organizing its own blind recognition competition, according to a common scheme and in a fun way, whether or not it is related to a wine-growing area.
The guide proposes common procedures for :
– Organizing the competition: setting up a jury and rules based on a common framework;
– Choosing the grape varieties or appellations to be blind-tasted;
– Organizing the practical details of the tasting (jury, equipment, duration, confidentiality, scoring, etc.);
– Recognizing the results obtained by individual participants (diplomas, grades);
– Promoting the competition.