The Order of Medusa held its Saint Vincent Chapter at the Saint Julien estate in La Celle, in the Var, at the end of January. This brotherhood defends and promotes the Great Wines of Provence of the Appellations of Controlled Origin Bandol, Bellet, Cassis, Côtes-de-Provence, Coteaux-Varois-en-Provence and Palette.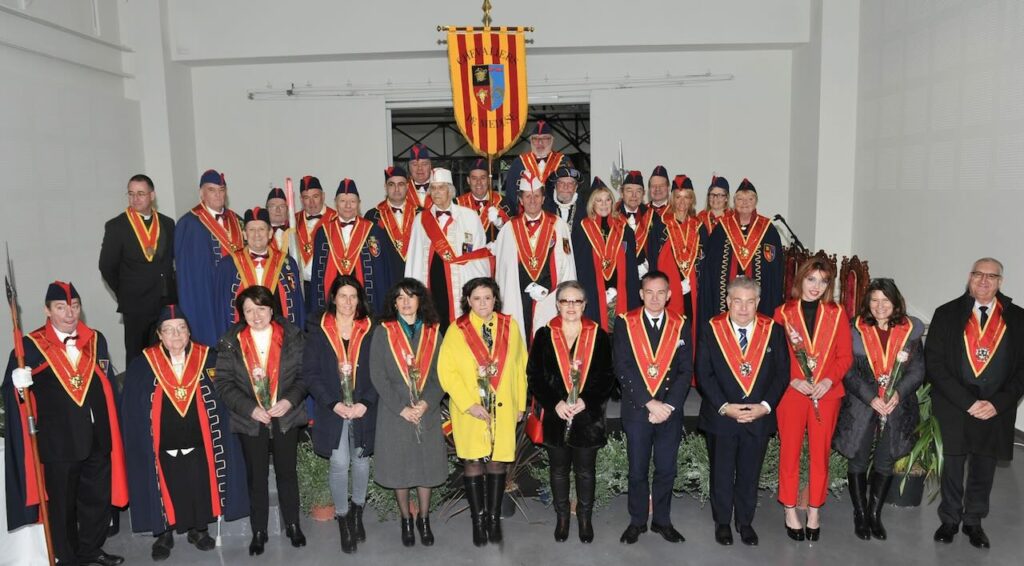 Grand Master Patrick Pons, Grand Master Emeritus Jean-Pierre Boyer and the Commanders of the Illustrious Order of Medusa inducted new Knights and elevated others to Officers.
All took the oath by "lamping the oils" of the vintage.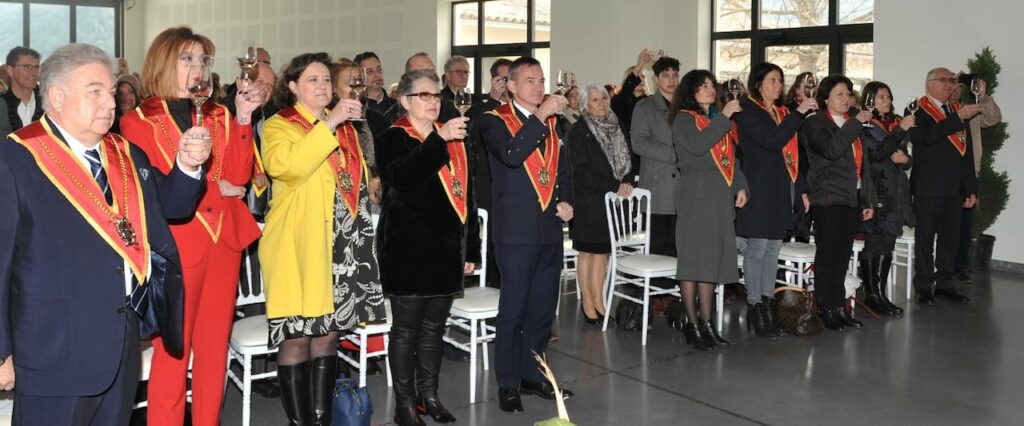 Lamp in hand, lighted lamp, let us carry it at eye level, and invoking our beloved Mother Medusa…..LAMPONS !!!
Oleo Et lampadae Medusa Gaudet, Laetificat Petrificando, Alléluia, Alléluia !!
(Let's "lamp" with moderation).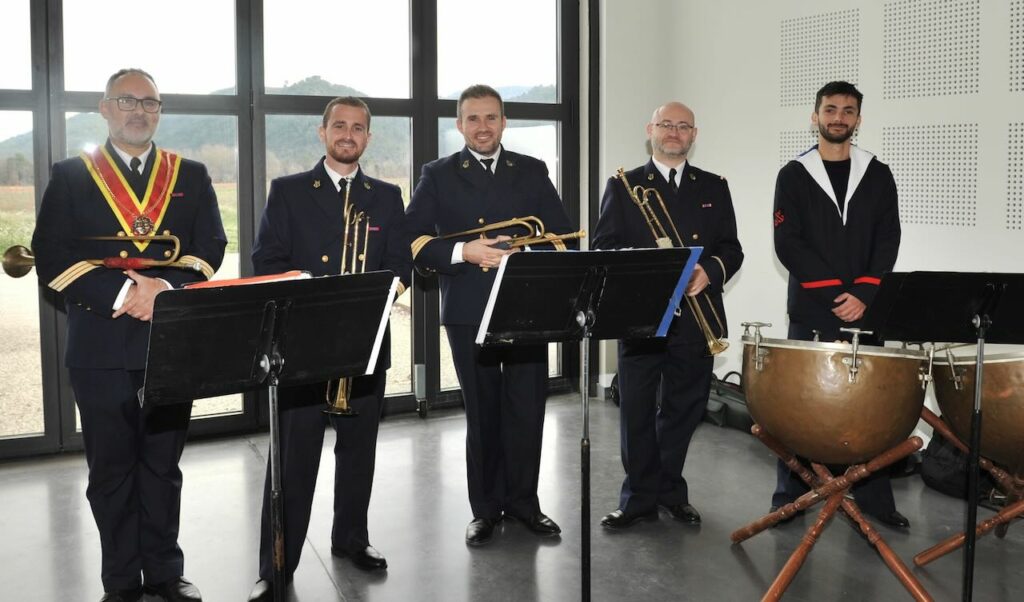 The musicians of the Baroque Ensemble of the Music of the Fleet of Toulon punctuated the Chapter with harmonious blows of trumpets and drums and interpreted with talent the anthem of the brotherhood ("La Vauvré").
The banquet that followed enchanted many, as much by the quality of the wines and dishes served as by the fraternal and warm atmosphere that reigned. And it concluded, as it should, with the accents of Coupo Santo, the Provençal hymn.
Prouvençau, veici la Coupo
Que nous vèn di Catalan ;
A-de-rèng beguen en troupo
Lou vin pur de noste plant.
Provençal people, this is the cup
That the Catalans gave us.
Let us drink in turn
The wine from our wineyards.
Coupo Santo
E versanto
Vuejo à plen bord
Vuejo abord
Lis estrambord
E l'enavans di fort !
Holy cup
And overflowing
May you pour abundantly,
May you pour in streams
The enthusiasm
And the energy of the strong!
The FICB, represented by its Secretary General Marc Lesk, warmly thanks the Illustirous Order of the Knights of Medusa, and our hosts from the Saint-Julien estate, for this beautiful reception and wishes all the best to Grand Master Patrick Pons.
Post Scriptum of February 11, 2023 : the General Assembly of the FICB has accepted the proposal of the Illustrious Order of the Knights of Medusa, led by its Grand Master Patrick Pons, to organize its Congress in 2026